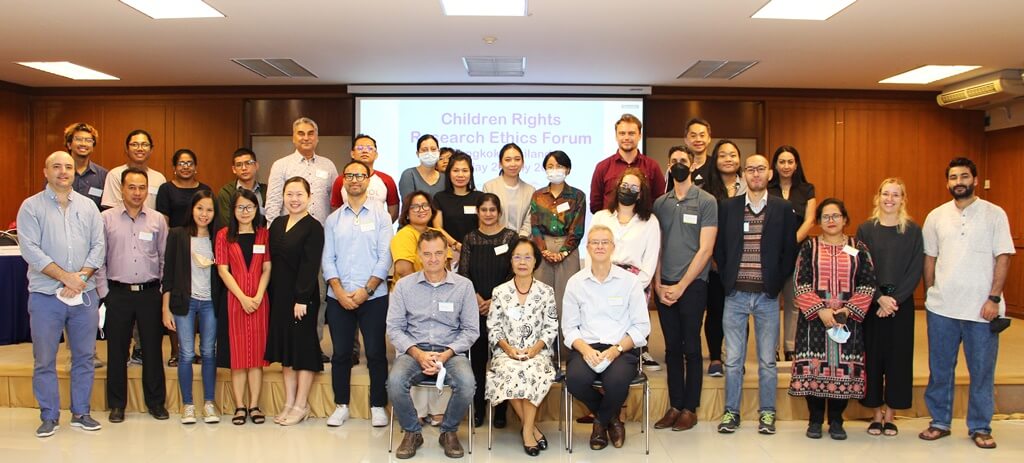 As part of the education and training on children rights research, the Institute of Human Rights and Peace Studies (IHRP), Mahidol University, Thailand is organizing an international children's rights research ethics forum on Tuesday, 26 July 2022, 9.00 am -17.00 pm Thailand time.
This hybrid forum is one of the activates incorporated through the collaboration among the Global Campus of Human Rights (GC), the Rights Livelihood Foundation (RLF) and the Institute of Human Rights and Peace Studies (IHRP), Mahidol University, Thailand.
Students, alumni, lecturers from various universities, I/NGO and UN representatives and children's rights experts in Asia, Europe and Africa have registered for this forum. As the regional hub, IHRP also gathers together representatives from partner universities in Asia Pacific such as the Kathmandu Law School, Nepal, University of Colombo, Sri Lanka, Ateneo De Manila University, Philippines, and Universitas Gadjah Mada, Indonesia.
The keynote speech is made by Associate Professor Dr. Amara Soonthorndhada (IPSR, IRB Committee Member, Mahidol University, whilst the forum is opened by Dr. Vachararutai Boontinand, Director IHRP, Mahidol University.
The goal of this event is to support and improve the knowledge and understanding on ethical issues and standards in academic research and advocacy on children's rights within the Global Campus university network. This forum is bringing together academics, students, researchers, NGO representatives to consult on ethical issues while researching and working on/with children. This forum offers an opportunity to learn and share knowledge and critical feedback on research ethics from child right researcher and utilize the feedback to improve academic research as well as professional practices.
The panel discussants of the forum include representatives from UN and I/NGOs such as ECPAT International, EVIDENT, Baan Dek Foundation Thailand, The Freedom Story -Chiang Mai, UNICEF Pakistan, NAK Philippines, Body & Data Nepal, Save the Children Myanmar; and academics from National Chung Cheng University Taiwan, Tauggyi University Myanmar, Thammasat University, Committee Member of Institute for Population and Social Research Institutional Review Board (IRB) Mahidol University and lecturers from IHRP Mahidol University Thailand.