CONTACT US
Institute of Human Rights and Peace Studies Panyaphiphat Building 999 Phuttamonthon 4 Road, Salaya, Nakhon Pa0thom 73170 Thailand
Institute of Human Rights and Peace Studies Mahidol University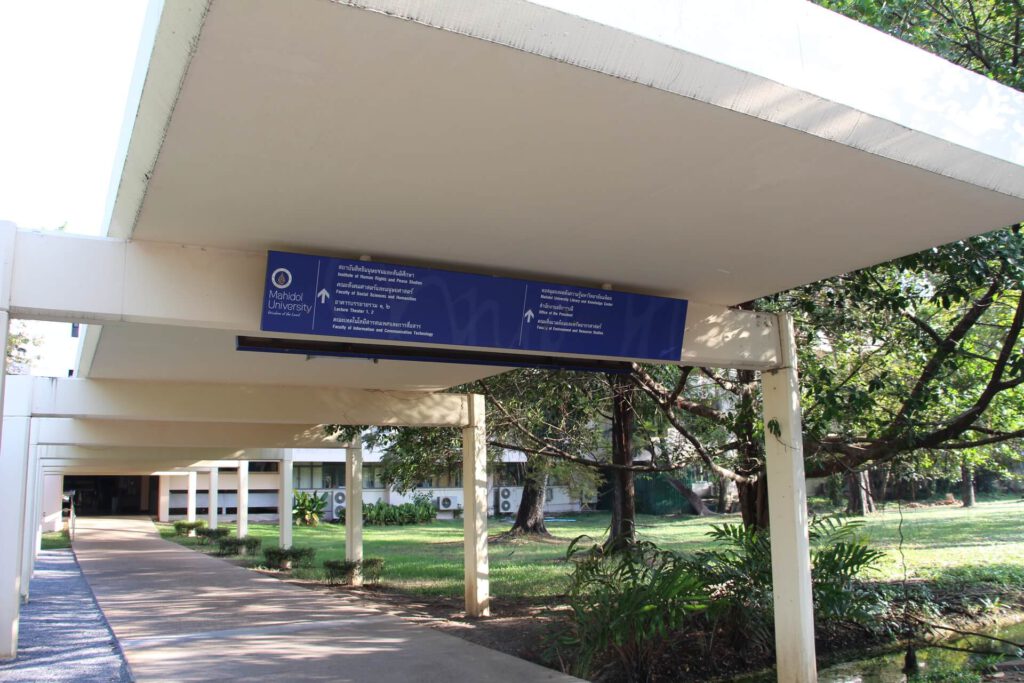 History
The Institute of Human Rights and Peace Studies (IHRP) is the result of a recent merger between Mahidol University's Center for Human Rights Studies and Social Development (est. 1998) and the Research Center for Peacebuilding (est. 2004). IHRP combines the experience and perspective both centers have to offer. IHRP is uniquely interdisciplinary and is redefining the fields of peace, conflict, justice and human rights studies, in the Asian Pacific region and beyond.
The Center for Human Rights Studies and Social Development (CHRSD) was established in 1998. For more than ten years, it served as an academic institution specialized in human rights, with a track record in providing postgraduate education as well as training programs to students, human rights workers, human rights defenders, members of civil society organizations and government officials. The MA in Human Rights started by the CHRSD is the longest running graduate degree program in Human Rights in Asia.
The Research Center for Peacebuilding was founded in November 2004 as a research center with the impetus to be part of the peaceful solution to conflicts in Thailand especially the conflict in three southernmost provinces: Pattani, Yala, and Narathiwat. The Center has developed and implemented considerable action and participatory research projects. These projects focus on facilitating cooperative efforts to deal with the conflicts through opening space for dialogue at  all levels, reduce the violence and to identify needs of community and society. Also, the projects provide input for new public policies, in order to transform conflicts and build just and peaceful society.
Our focus remains on social and political realities at the community, national and international levels. The IHRP is committed to the advancement of human rights and peace by educating human rights and peace practitioners, promoting outreach programs to community and international organizations, and conducting cutting edge research on important issues.
Organization Chart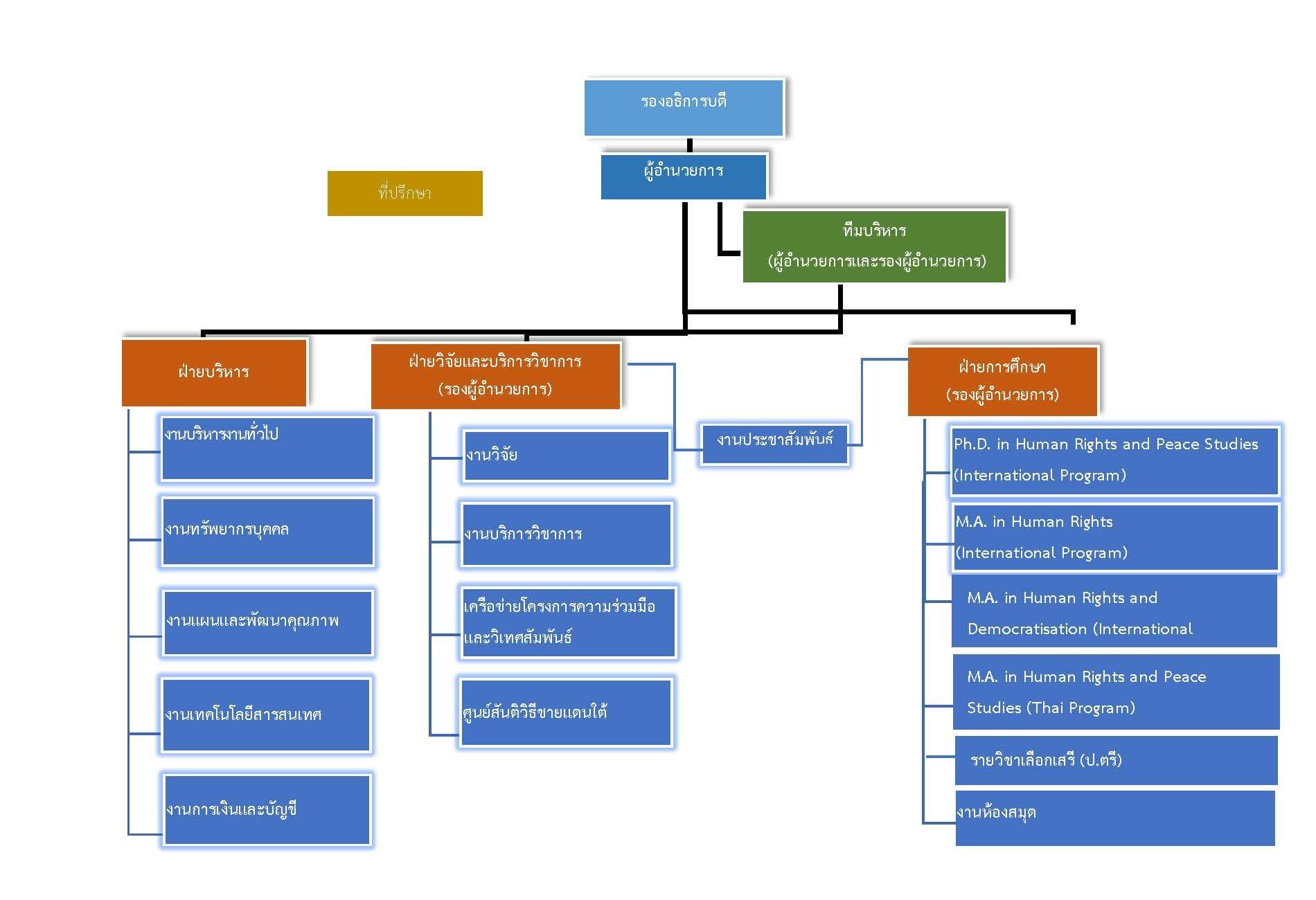 Vision
Institute of Human Rights and Peace Studies plays a leading role in Academic Enquiry and Practical Wisdom in Human Rights and Peace building.
Mission
Promoting learning excellence in human rights and peace and engaging communities in the transformation towards justpeace.
Organizational Culture
Innovation

Harmony

Respect

Participation
Strategic
Strengthening study programs


Streamlining research


Strengthening national, regional and international networks




Strengthening Social Sciences at Mahidol University by modelling integrated approach to Social Sciences and collaborate across campus.




Strengthening management systems and staff development