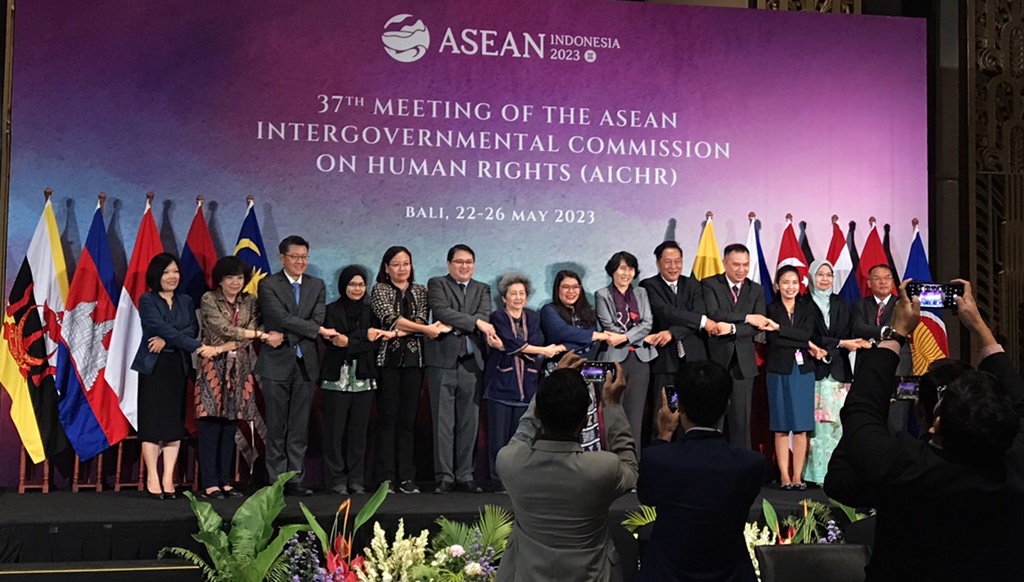 On 24 May 2023, the ASEAN University Network- Human Rights Education (AUN-HRE), represented by Dr. Vachararutai Boontinand, Mahidol University (Convener), Prof. Ratnaria Wahid (Universiti Utara Malaysia) and Dr. Patricia Waagstein (University of Indonesia) met with representatives of the ASEAN Intergovernmental Commission on Human Rights (AICHR) in Bali, Indonesia, during the 37th Meeting of AICHR.
AUN-HRE and AICHR shared their experiences in the promotion of human rights education and discussed areas for further collaboration and strengthening regional cooperation on human rights and peace in higher education towards advancing human rights and sustaining peace in Southeast Asia.
AICHR supports the AUN-HRE project on regional youth essay competition 2023 with the theme of human rights, environment and climate change. Both bodies reaffirmed their commitment and joint efforts to enhancing cooperation and alignment of work towards the promotion and protection of human rights and sustaining peace in ASEAN.
A Joint Press Release can be found at: https://asean.org/joint-press-release-meeting-between-the-asean-intergovernmental-commission-on-human-rights-aichr-and-the-asean-university-network-human-rights-education-aun-hre/?fbclid=IwAR3FKPd9nXxEtFEkytQjbXB3eyFL3W1-jLRfmaleHKGD_qtsC0MD6vj9STU