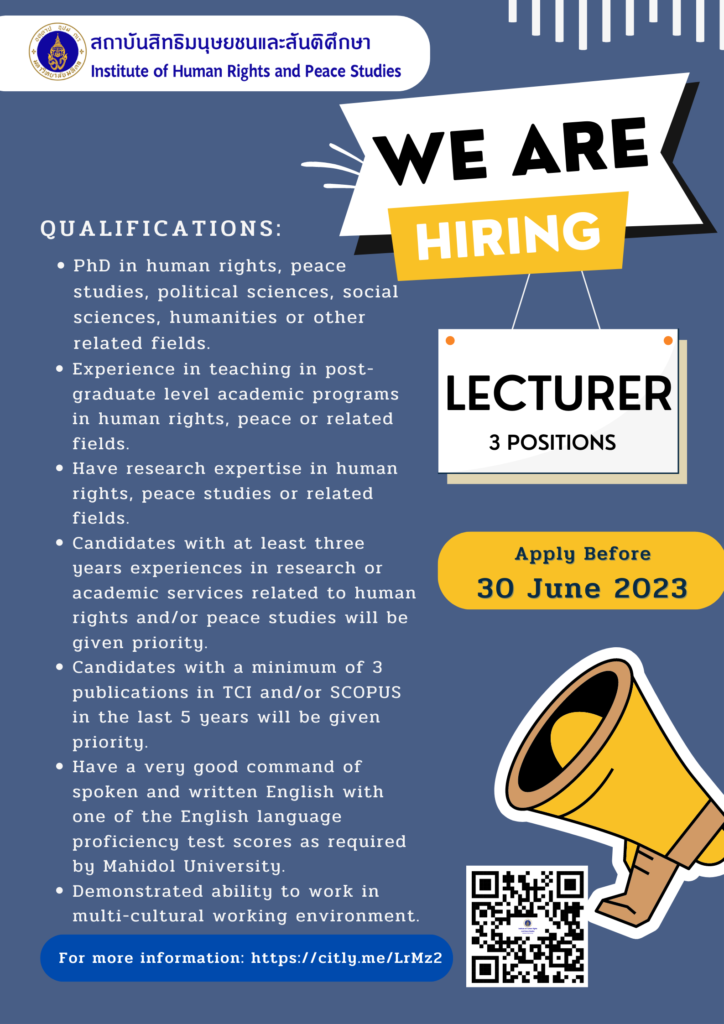 Job Description
Position: Lecturer
Unit: Institute of Human Rights and Peace Studies (IHRP)

Responsibilities and Job description:
Teach at post-graduate level (Masters and PhD) in Thai and/or International Programs, and in elective graduate courses offered by the IHRP
Supervise Masters and PhD thesis
Perform administrative duties in post-graduate programs as needed
Develop and conduct research or academic service projects on human rights and/or peace fields
Actively contribute to IHRP's missions in advancing education and research in human rights and peace
Any other assigned tasks
Application:
Please submit an application form along e-Recruitment online at
https://muhr.mahidol.ac.th/E-Recruitment/user_en/job/view.php?id=7318
We are looking for two full time lecturers to join our team at Mahidol University, Thailand. Applicants must hold a PhD at the time of application.
Apply Before 30 June 2023.